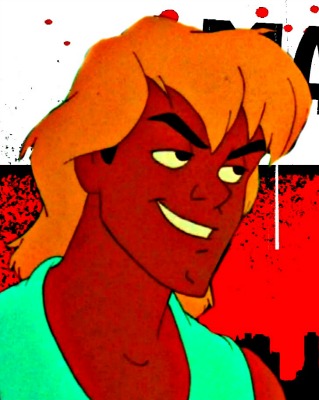 Full Name:
Zak Sinclair
Alias(es):
Zak
Age:
21
Skills:
 None. Although he is able to defend himself due to Helga training him on self defense.
Occupation:
Unemployed. Hoping to get into Preston's gang. The younger brother of Helga.
Personality:
Zak has a brash personality and is very stubborn to back down when others order or threaten him. He's a bit shy around the girls. Sometimes even males gain his attention. So pretty much any prostitute he takes a likening to, has him in the palm of their hand. Has a bit of temper and is cautious to new things that he's yet to discover. Earnest, Energetic, Wishful, Careless,Disobedient (Except for lovely ladies), and Stubborn.
History:
Due to a spinal injury when he was young, Helga became in debt to Whitmore who paid for Zak's surgery. Zak isn't fond of the fact that he's the reason for his sister's debt. Also for most of Zak's life, Helga has been an overprotective and overbearing sister to him. You could say there's a younger brother syndrome in their relationship. Now for the first time in his life, Zak is now entering the through the doors to the sinful world of mafia & prostitute in Attica city. His sister and Milo aren't that pleased by this at all. But he doesn't care what they think. It was his choice to become involved in the ways of the violent, sex filled Attica city.
Extra:
A current customer of Jasmine.