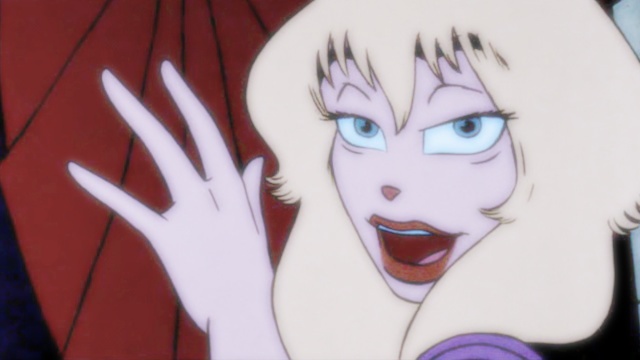 Angelina Tunt
Angel
♫
Age
: 20
Skills:
Exceptionally good at beer pong, high alcohol tolerance (which she considers a skill after watching people get bladdered while she can still do maths in her head)

Occupation:
Socialite/ Trust Fund Babe
Personality
: A self destructive narcissist, she is often rude and abrupt, flashing her cash to solve her problems. She considers herself sexually liberated, and uses sex to deal with the frustrations she has in life.
History
: Born to a drug addled heiress, Angel inherited her grandfather's obnoxiously large estate and all of his assets at the sweet age of 8 years old. Looked after by hired staff, she always got what she wanted, and was told she was beautiful as often as she wished. Her scorn reached the staff her dare whisper about her birth defects, the only gift her mother gave her, or rather took. She turned self hatred on its head to the outside world and acted like it was a source of pride to her peers, something that made her unique and better than them, instead of the freak they made her feel like.
At the ripe age of 14 she took herself out of school, determined to experience the high life while she was still young and beautiful.
Last year she was caught in a drug bust and sentenced to 4 months incarceration (after refusing a pleas bargain of 48 hours community service from her "lecherous" laywer and the feds.) and has just stepped foot back on the city streets.
Extra:
Angel has only 3 fingers (and 1 thumb) on each hand, a defect caused by her pregnant mother's substance abuse.
Code:

[colour=#b1a1c6]